Participate Graphic Tee For Women In 100% Organic White Cotton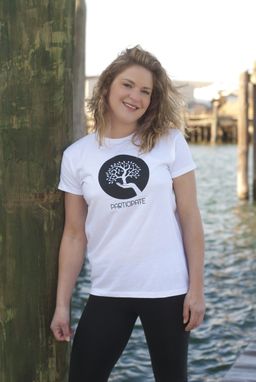 When we launched our spring collection of eco minded clothing we wanted to take things up a notch. Not only are we concerned about environmental issues, we're concerned about local and social issues too. Our great graphics guy worked hand in hand with me to come up with this graphic expressing our mission - participation in global, local and environmental issues.

We've developed this tee specifically to raise funds and lend aid to charity and are selling this with a per shirt donation of $3. All charity proceeds will be donated to Habitat for Humanity. We have partnered with our local affiliate and hope to make this a huge success.
All of our products are handmade
by expert makers.