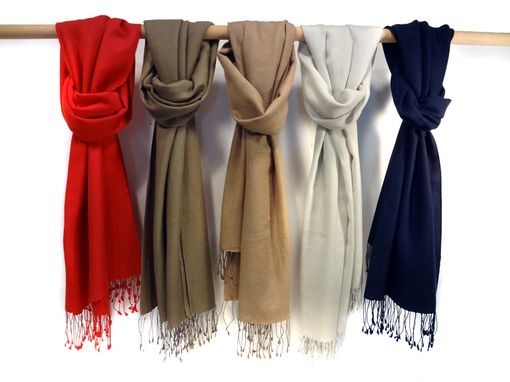 The demand for Pashmina shawls and scarves has been increasing for the last few years. To the point where this ancient fiber has fast become a luxury item in today's marketplace. The actual term 'Pashmina' refers to a woolen fabric which originates from India, Nepal, and the surrounding region. It is a fabric woven with a special goat fleece that is unique to the area.

Due to the harshness of the Himalayan climate, the local wildlife has had to adapt to the high altitudes of these mountains, where temperatures are often well below freezing. Consequently, the coat of the local Changthangi goat has evolved over thousands of years to be a thicker and lighter fiber than that of all other breeds.
All of our products are handmade
by expert makers.