Peacock - Original Painting 18"X24"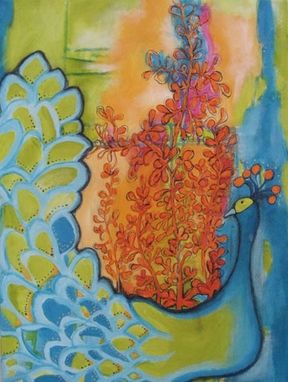 Whimsical, and colorful painting of peacock made with a variety materials such as, acrylic paint, oil sticks, pastels, ink, and charcoal. This painting would look great in any room in the house.

There is an attached wire on the back, so it's ready for hanging, with or without a frame.