Pele Hawaiian Goddess Of Fire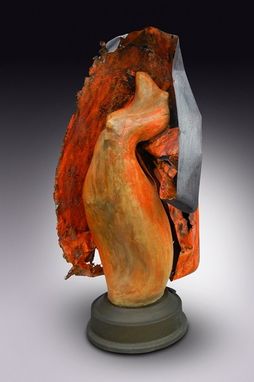 This exquisite sculpture measures 40"h x 23"w x 21"d and is hand formed stoneware, fired to 2300f. Female figurative piece arching back into a 'volcano' created with recycled metal. Metals are painted with acrylic paints, oil pastels, and pastels. Ceramic appears to have weathered earthquake and fire, and has oil pastels and pastels applied to give appearance of reflection of flames.
Dimensions: This piece is new and was finished in December of 2012. Available for purchase at this time.