Pentacle Patch In Black And Red Cotton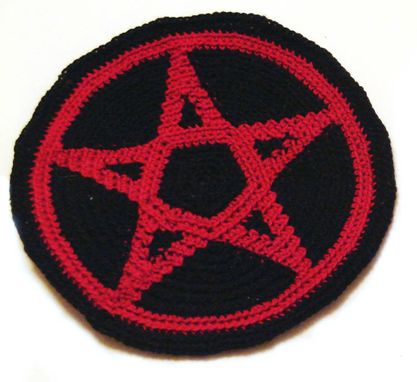 Does your favorite hoodie lack essential mysticism? Do you need a subtle way to signal your fellow acolytes? Sew this patch anywhere you like to get strange looks from people on the bus. Put it on the inside of your overcoat so you can flash it like a badge of authority while mumbling incantations.

No new materials were used to make this patch! Sustainability at its most mysterious.

Measures 4" in diameter

Do you like the design, but want it in a different color? Let me know, because I love custom orders.