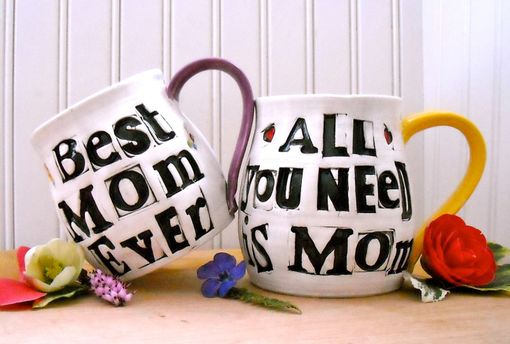 "Best. MOM. Ever."

"Keep Calm & Call MOM"

"World's #1 MOM"

"M.O.M. is L.O.V.E."

"HOME Is Where Your MOM Is"

"MOM. The Glue That Holds It All Together!"

"ALL You Need Is ♥MOM♥"

How do YOU tell your MOM that you Adore, Appreciate and Love her???? That's what this Listing is all about, Your Words for your MOM forever stamped into a Beautiful Pottery Mug made to your Specifications just for You....and Your MOM!!