Pet Portrait Of Cats On A Couch Painted In Pastel, 6 X 10 Inches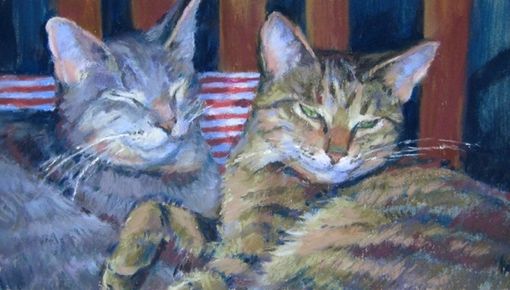 These two little sister kittens adore each other and do everything together. So of course, a double portrait was in order. The owner and I decided that we loved a particular photo with the two cats curled up on a couch. I showed her a pencil sketch, which she approved, and then I moved on the the completed small 6 x 10 inch painting.
I can create paintings in any size from 5 x 7 to 24 x 36 inches.