Pet Portrait-Pastel Painting Of A Resting Dog In A Green Field, 8 X 10 Inches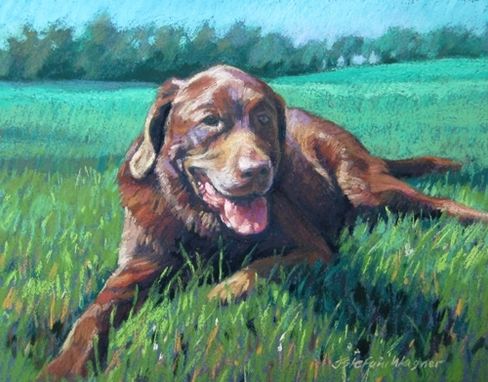 This black lab was the apple of its owners eye. She had no photographs of him, so I spent and hour or so capturing him on film. We decided together which pose would work the best, and I painted an 8 x 10 inch portrait of him.

I can create portrait paintings in any size from 5 x 7 to 24 x 36 inches.