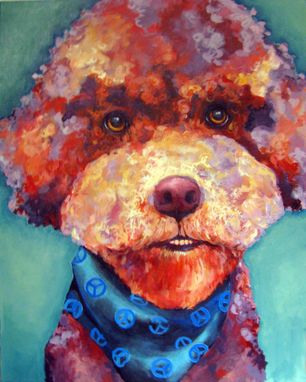 Painted Pet Portraits
16"x 20" on canvas

Just send me a photo of your pet and I can have your original portrait ready in two weeks. Makes a great gift and is a unique way to honor your beloved furry family member.
Dimensions: Typically the canvas is approx 16"x 20". However, depending on your photo, we may want to use say a 20"x 20" instead. We will discuss in your initial consultation. We can definitely go bigger too, but will cost slightly more.