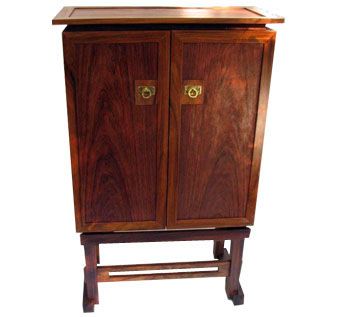 "Extremely rare Brazilian Rosewood is used for the panels of this Armoire. The remaining components are of Bolivian Rosewood which is a close match. Two adjustable shelves of Basswood/rosewood lattice add to the utility of this piece.

The finish is lacquer.

Woods used:
Brazilian Rosewood
Bolivian Rosewood
Basswood/Rosewood Shelves"
Dimensions: "H 48 in,W 30 in, D 15 in"