Petrified Wood Carving: The Cave Bear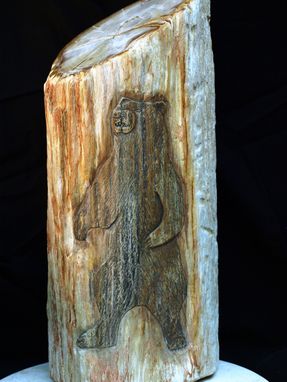 This piece of petrified wood is extremely hard which explains why very few people will carve on it. It took me 3 weeks and lots of diamond bits to get it finished. I was going to tell everyone that the bear was carved by a prehistoric man before the tree was petrified and all I did was uncover it but I decided that might be considered slightly unethical. Go Figure. This is a great piece that I hated to sell.
All of our products are handmade
by expert makers.