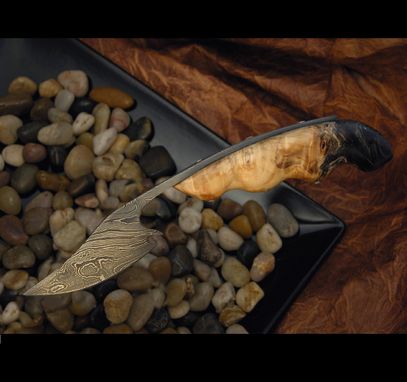 The phalanx is one of my most unique designs. It has multiple hand positions and can be used as a utiliy knife or for hunting.
The blade is 120 layer damascus that I forged together. The handle is California buckeye. It is also pinned with three pins top to bottom.
Dimensions: The blade is aprox.3 inches long. The knife is aprox. 8 inches overall.