Philadelphia Chippendale Chair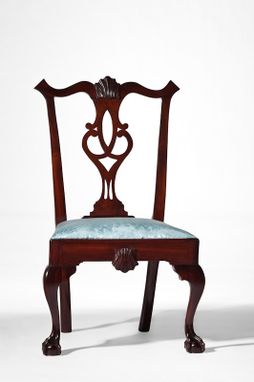 Beautiful Philadelphia side chair. The wood is Mahogany. The chair is built the way the colonial cabinetmakers would have made it. Including through mortise and tenon joints in the back seat rails, wedged for additional strength. Cabriole legs, and hand carved ball and claw feet, as well as two shells carved by hand. All carving was done by hand "in house". A shellac finish was used to enhance the richness of the wood.

Thanks for the visit.
Dimensions: 18" wide 20"deep 36' high