Philadelphia Rococo Inspired Fireplace Surround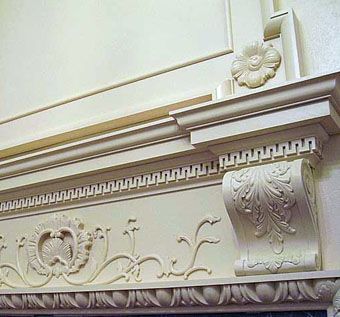 This is a Philadelphia Rococo-inspired fireplace surround. Made of poplar and basswood, it features a painted finish as does its 18th century predecessors. This fireplace surround features carvings done by hand; including its egg and dart bolection molding, corbels, rosettes, and the intricate shell/acanthus design centered below the mantel shelf. This fireplace surround was designed using desired elements from several period pieces and combining them into one period-inspired, original design. Smith Company Artisans can add value to your home and enhance the beauty of its structural design with custom-built architectural details.

Contact Smith Company today to put their time and talents to work for you!