Philadelphia Tassel-Back Chair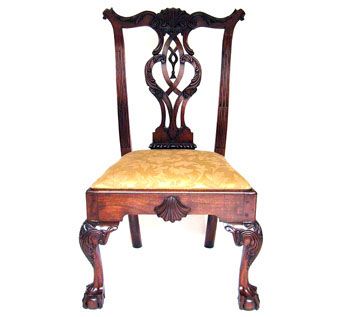 This is a reproduction of an 18th century Philadelphia "tassel-back" side chair, constructed in mahogany. Reproducing the craftsmanship of the original, this Smith Company example features carvings done by hand, mortise-and-tenon joinery, and a hand-rubbed finish. Smith Company Artisans specialize in custom-built antique reproductions and period-inspired work.

Contact Smith Company today to see how you can put their time and talents to work in making your vision reality!