Photo V Carve Pet Memorial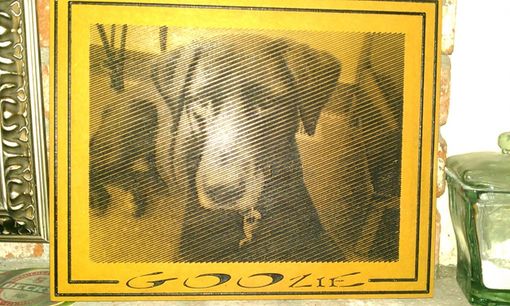 Using software that takes different shades of black and white to manipulate the CNC router to make shallow or deeper cuts depending on the programmed line code. Not sure how else to describe the process, but you asked! While not all photos are fit for this process, a defined close up character usually turns out great. For this project the wood or in this case MDF is machined and blown off with compressed air. From there, a liberal application of shoe polish is applied to the surface and the excess removed. The picture is then left to dry, finishing it up with a protective polyeurethane to enhance luster.
Dimensions: 18"x14"
All of our products are handmade
by expert makers.