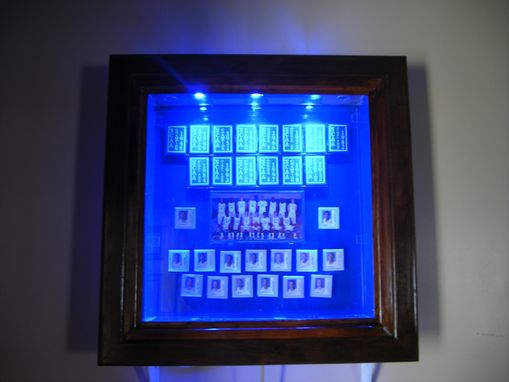 Big Blue National champs 15 gallon Aquarium- UK fans here is a custom built one of a kind aquarium that hangs on the wall like a picture. This aquarium has a team picture of the 2012 national champs and individual pictures of each of the players. Included with the aquarium is a Solid Walnut and Cherry Frame, Cascade 400 internal filter , blue and white gravel, Blue LED lights, Mounting Brackets.
Motorcycle Aquarium- One of a kind peace 15 gallon aquarium. Mount this beautiful Peace on your wall. "This aquarium includes two cascade internal filters, Frame, mounting brackets, Orange LED lights and everything you see in the picture. This aquarium is a one of a kind piece , Motorcycles and riders , Mountain background."

All of our products are handmade
by expert makers.