Pillar Candle, Green, Irish Moss, On Stand, Dogwood Accent, Hemp Wick, Palm Wax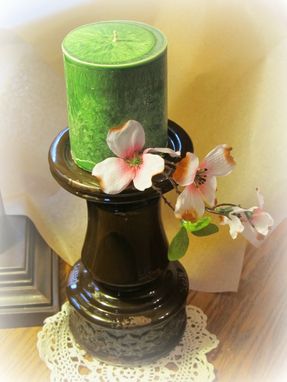 This beautiful green pillar candle was made with 100% feathering pillar wax. It smells amazing of Irish Moss Fragrance.

The entire piece, including the stand is about 12 inches tall. The stand is made of ceramic.

I have just a few more of these candle stands and am able to make a set if you would like two or three.

The dogwood accent is simply placed stem under the candle to hold it. You can easily substitute a floral ring or any other accent making this a very versatile decor piece.