Pineapple Express - Custom Stained Glass Window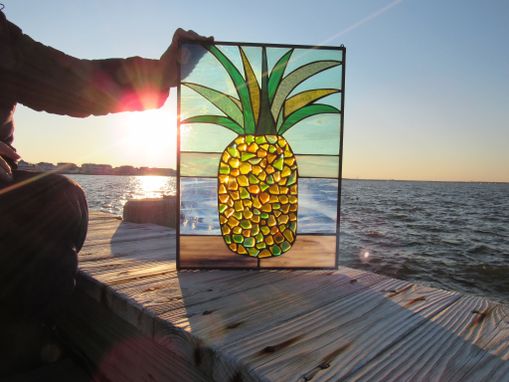 What could be more sweet and welcoming than a pineapple? Give your beach home that summer feeling all year long with this stunning, one of a kind custom made stained glass window. Available in custom colors- email us with any inquiries!

This stained glass pineapple window measures 14.25"x19.5". The fruit body is made entirely of handmade fused glass pieces, making this truly one of a kind. And made in the USA! Aloha!