Pink Awareness Ribbon, Ready To Ship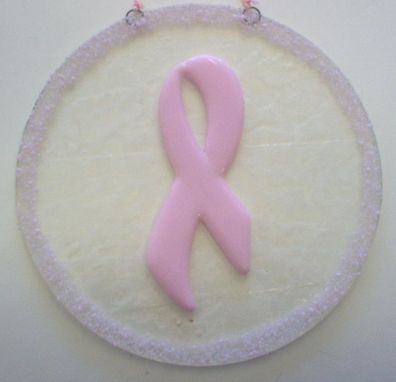 This is a pink awareness ribbon on a clear round piece of glass that has pink frit (tiny slivers of glass) fused to the edge of the clear piece, making a .5" border.
The ribbon is 6.5" and has been fused to the clear piece.
This is done in our studio kiln at a rate of 1325*.

Plate is 9" in diameter. Can add a name to the ribbon if requested at no additional charge. Show her how much you care!