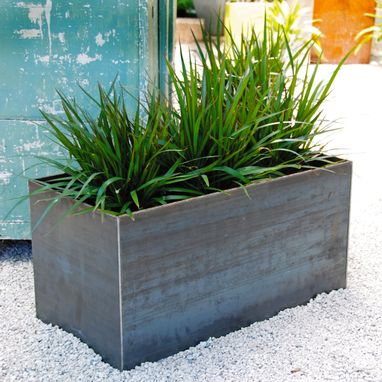 Plate steel outdoor planter - natural plate steel planters will rust to a uniform brown patina.

Custom and stock sizes available
Quick shipment by UPS
Dimensions: Varies. 12" and 14" cube as well as 12" X 12" X 24" are stock sizes and ship within 48 hours. All other sizes 2-3 weeks.