Pocket T With Bow Tie Belt With Monogramming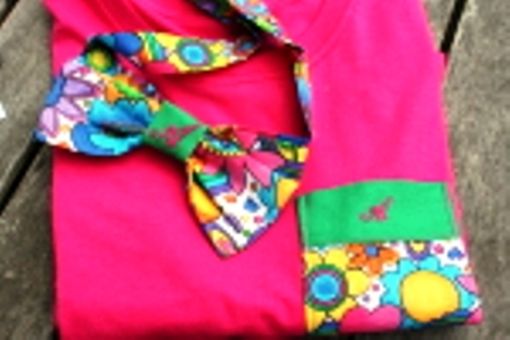 WOW!!!!
How do you like this for bright. Bright , colorful fabrics are IN for the season. This Pocket T is a new product with a bow tie belt to match. This one is a size Jr. Med. It has monogramming on tie and pocket.
Prices will depend on sizes and amount of monogramming desired.