Pop-Up And Swivel Tv Cabinet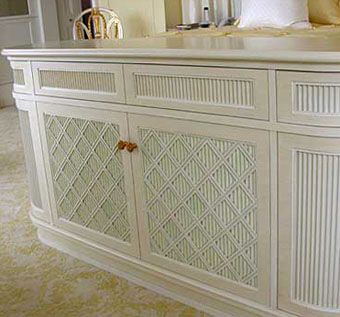 These clients were concerned that this pop-up and swivel TV cabinet could be built and function to the size and sophistication that their architect wanted.

As free standing and built-in media cabinetry (especially pop-up TV cabinets) is our primary focus the process went smoothly and both the clients said: "It is beautiful... It works so smoothly and quietly... We love it"
Dimensions: 20" x 60" x 32" H