Porcelain Cup, "Thoughts And Dreams" Series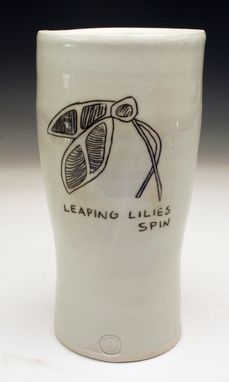 Porcelain Cup, "Thoughts and Dreams" Series

#63, Thoughts and Dreams Series, Reduction Fired Porcelain, 6"x 2"x 6", 2012

Based on Thoughts and Dream poem:

#63

Bluejay psych
Oh, summer breeze
Vacuum sucked socks,
Pair the stubborn gone.
Vortex-like day
But second to light
Leaping lilies spin.
All of our products are handmade
by expert makers.