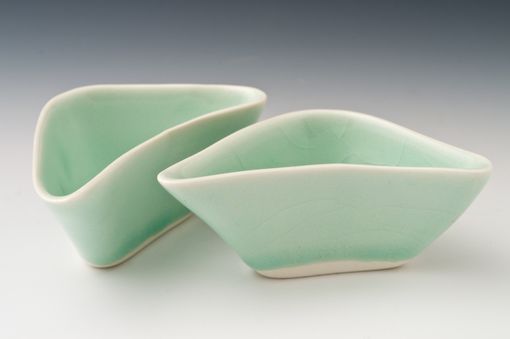 These art deco porcelain vessels are part of an original production series using a method called slip casting, rather than the traditional thrown pottery.

These sauce dishes look great in a set of two but can be when displayed in larger sets, the sauce dishes can be arranged into many different interesting displays for entertaining guests.

This bowl is about 3.5" tall and 3" in diameter and is perfect for as a side dish, tapas, or dipping sauces.

The glaze technique is inspired by the way certain celadon glazes craze, which creates beautiful delicate cracked lines in the glaze around the cup.
All of our products are handmade
by expert makers.