Portrait Drawing (1 Subject)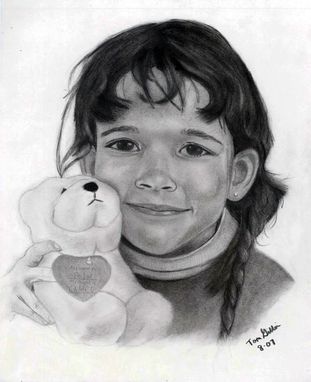 This is a charcoal/ graphite portrait of a kindergartner who passed several years ago from a rare illness. The family and school, which she attended, asked that I contriubute this drawing. The drawing is displayed in a section of the school's library which is dedicated in her memory.

Your custom drawing will be shipped within 2-3 business days upon completion of it. Deadlines may vary between orders depending on complexity of the picture(s) and due to the possibility of other ongoing projects. You will receive your drawing via USPS First Class in a rigid mailing tube.

Please feel free to contact me about doing your custom portrait!