Powder Coated Steel Handrailing With Wood Top Cap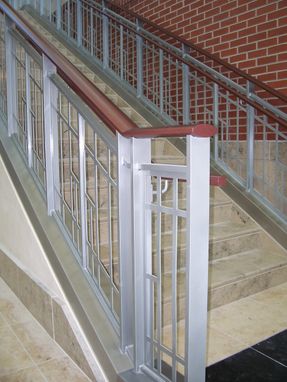 Carbon steel handrailing was made with laser cut infill panels, then powder coated. A stainless steel cladding was installed at the base of the rail and a wood top cap and hand rail were added after installation to stairs and balcony.
Dimensions: Railing is 36" tall.