Powder Coated Steel Sun Shade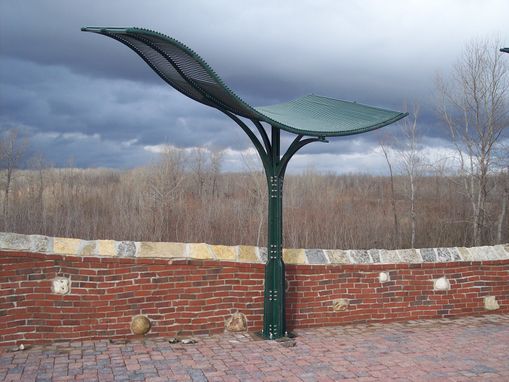 We assisted an architect in designing this sun shade for use on a public biking and hiking path. There were 6 units and were of all steel construction. After fabrication they were galvanized, then powder coated. We used galvanized hardware for assembly.
Dimensions: 3/8" plate steel was used for the support with 1 1/2'' steel pipes used for upper framework, filled in with 1" pipes. Overall height of the item shown in picture was 12'-0".