Clay Sculpture With Led Lighting. Power Of Flower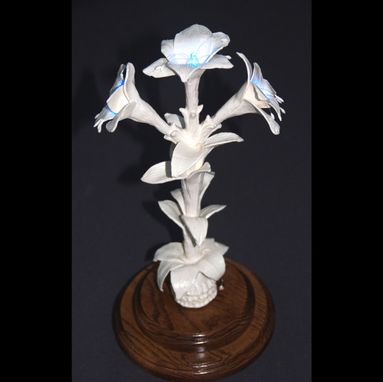 "Deep in their roots all flowers keep the light." Roethke, Theodore
The most precious gift we can offer others is flowers.This sculpture as symbol of intimacy, because flowers have a way of bringing people together. Great for wedding decoration.
Hand sculpted Flower with LED lights. Beautiful accent piece on Table or Shelf in any Room in your Home or can be used as a Night Light in any Bedroom. On/Off switch incorporate into Wood Base. 9 Volt Battery.
Dimensions: 9"wide x 14"High x 9"Deep