Prairie Style Ceiling-Laylight Panels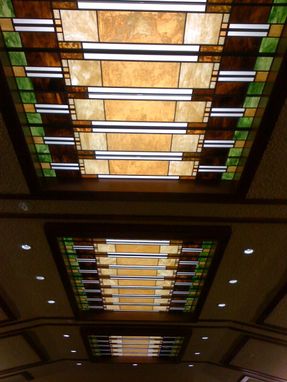 Commissioned by an local architect we designed, created and installed three Prairie style custom art glass ceiling panels for an office remodeling project in a credit union conference room. The back-lit art glass is crafted in opalescent glass with sturdy zinc channel construction.
Dimensions: The center panel is 5' in width by 8' in length. The two end panels are 5' in width by 6' in length.