Prancing Stallion Wood Burning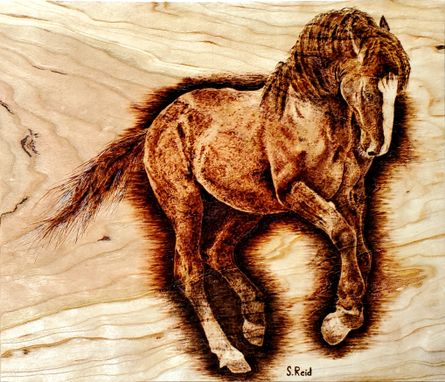 This wood burning is available. This is the first wood burning I did with my new wood burner, it is of a Sand Wash Basin stallion named Hawk, and it is on 8in by 6.75in by .5in cherry wood.
I can easily do a similar wood burning with any size requests, or requests on wood depending on what I have available. Each wood burning comes with a wall hanging bracket, and several durable coats of lacquer as a finish.

Since every wood burning is a unique one-of-a-kind, I will not do the same image twice, but I have hundreds of professionally taken photographs of just about any animal! All special requests for horse pictures welcome!

Pricing depends on the size of the wood!!
All of our products are handmade
by expert makers.