Premium Quality Handmade Leather Journal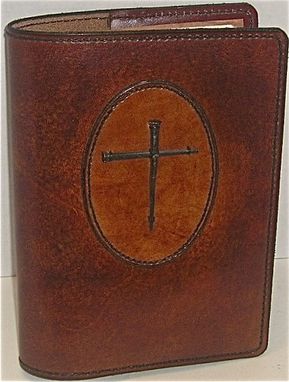 Handmade from the finest quality leather, this journal features an antique square nail cross overlaid on a leather oval that is hand stitched to the journal cover.

The refillable insert is made from hand torn pages of premium grade, acid-free, 100% cotton rag paper. They are hand stitched onto a tag board cover to slide into your leather cover. This insert lays flat when open.

160 pages.


100% handmade in Lake City, Colorado.
Dimensions: Journal cover measures 9.5"H x 7"W.

Refillable insert measures 8.5"H x 5.5"W