Princess Nursery Wall Art Printable Decor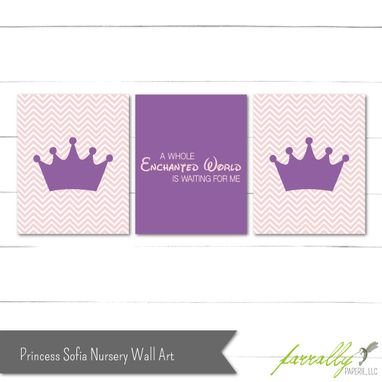 | d e s i g n |

Inspired by the popular Disney "Sofia the First" cartoon, this cute wall art display works well in any girls nursery or room with a princess theme. It is designed with pinks and purples and each panel measures 8x10. These work well in frames or on their own.


| i n c l u d es |

2 PDF Printable Files for 8x10 prints
2 High Resolution PNG image files for 8x10 canvas prints


| s e r v i c e s |

Ask about our printing services. Canvas, Vinyl Wall Decals and Poster options available!


| c o o r d i n a t e |

We can make other coordinating items. Just contact us for more details.



Note: This item is not a licensed product; you are paying for my creative services, supplies and time spent designing the items which is permitted for ONE-TIME PERSONAL USE. All character images used are free and not being sold. The designs that are inspired by, or based on, characters or images created by other entities should not be taken as an implication of copyright ownership by Farrally Paperie, LLC.