Production Piece: Black Full-Length Toscane Coat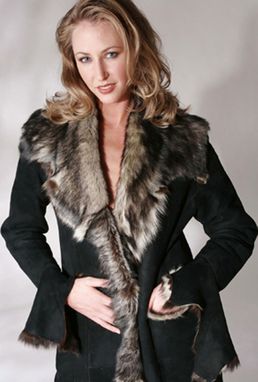 Full-length European toscane lambskin fitted coat.
Black suede and grey hairside.
Can be done with a lapel, like the photo or with a hood. Sophisticated, can be worn on slacks, jeans of dresses and skirts.
City coat you will look good in Aspen or New York with this coat. Contact for color availability.
Dimensions: Can be ordered in P,S,M,L, XL