Production Piece.Tabac 3/4 Swingcoat.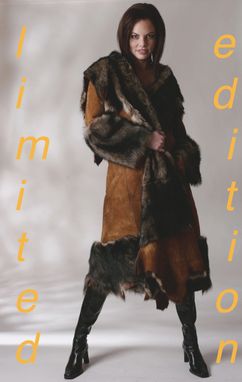 European toscane lambskin 3/4 swing coat, with reversed cuffs, and band around the bottom. with hood.
just below the knee dipping down in the back.
like every coat I do, this one looks great on a pair of jeans, or slacks as well as on a dress or skirt. It has a great drape, which makes it suitable for a great variety of bodyshapes and sizes. Check for color availability.

Dimensions: It comes in P,S M L XL