Puck Tap Handle W/ Interchangeable Id Label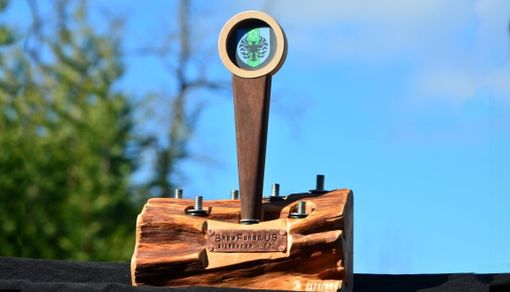 Add your Artwork to these great looking Tap Handles and show what beer is on tap.
Handmade item
Size: 8 1/2 H x 2 3/4 W (at widest) x D (thick) 3/4 inches
Materials: Walnut, Urethane Top Coat, Wood Oil, Metal Insert, Maple, Acrylic Lens

Proudly show your Home Brew Draft selection and update easily just by changing the paper insert, photo, logo or anything you can imagine!. A 3/8-16 metal insert is installed for mounting to standard American tap faucets.

A close fitting acrylic lens protects your label and gives it a glossy sheen. The lens is held securely until you remove it. See a video and more images on the Zymur/BrewForge Facebook page:

All of our products are handmade
by expert makers.