Punk Rock Princess Spiked And Studded Pumps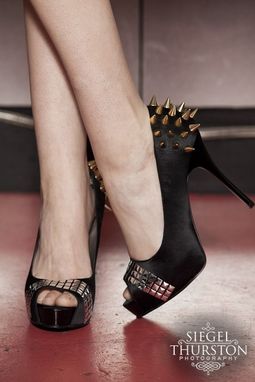 Be a Punk Rock Princess with studded and spiked pumps. Add as many or as few as you'd like to create a one of a kind look.
For a girly look, sprinkle rhinestones amongst the spikes!

In order to ensure the perfect fit, you will provide the shoes that you wish to be embellished. They must be satin, suede, or fabric covered but can be any color, shape, or size! If you aren't a sky high heel lover, think about a pair of flats or tennis shoes that could use some sparkle and shine.