Purple Wind Chime, Ready To Ship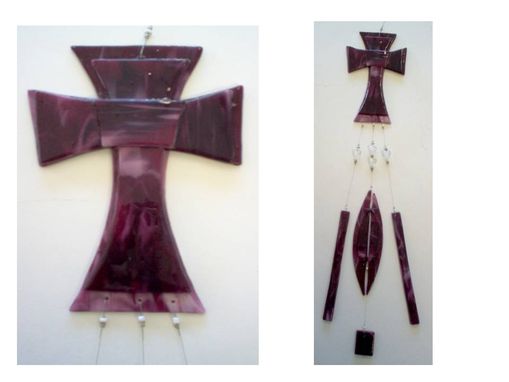 This is a just a striking wind chime. The glass is a striking hue of purples marbled together.

The cross is 7" tall by 4.5" wide. The dangles measure 15.5" long with heart beads of white on the dangles as additional details.

The wire used for the dangles is stainless steel coated wire. You will not be disappointed with this chime. Beautiful to hang inside or out!

These are also available in Red, White, Blue and Green. Just tell us your color choice. Purple will be sent otherwise!

ships in 2 ~ 3 business days to allow for proper packaging.