Radioactive Patch In Black And Yellow Acrylic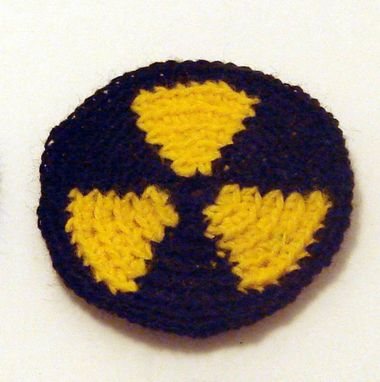 Is your stuff so toxic it requires a warning label? This patch is your answer!

A classic motif crocheted in acrylic thread. Sew this patch on your favorite hoodie and give it some extra character. It also looks fabulous on backpacks, notebooks or a dinner jacket. I knew a kid who put a well-deserved radioactive warning on his viola case.

No new materials were used to make this patch. Measures 2 1/8" in diameter

Do you like the design, but want it in a different color? Let me know, because I love custom orders.