Rainy Day For A Parisian Statue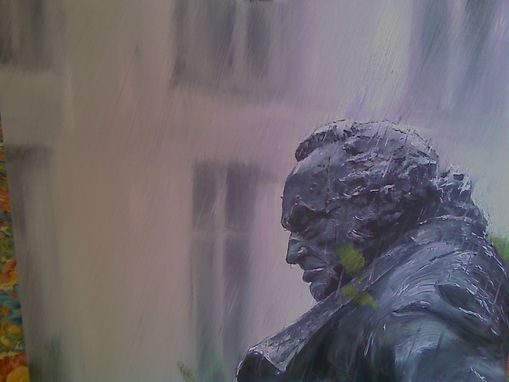 Oil on cardboard and canvas - size 15" x 18"
If there is a picture you like (vacations, weddings...) or represents something important for you...I can take my inspiration from it to create a unique artwork, JUST FOR YOU!
If it's a mural you want,...NO PROBLEM. I would be happy to do it for you.
For this project, the cost is $350 in this size.
For another size or another base (wall, wood...canvas) feel free to ask and I will give you a quote.