Hard Maple Cutting Board On Legs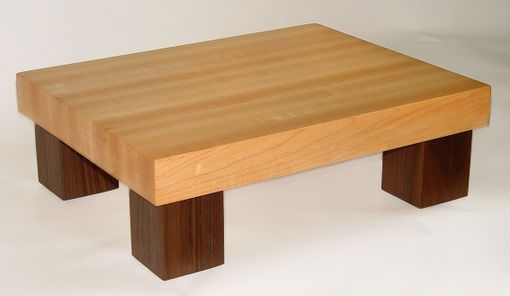 This raised cutting board allows tall cooks to chop and prepare food without back pain. As pictured the cutting board is made of hard maple. The walnut legs can be sized to take the height to 10". We can make the board larger, change the wood of the legs and adjust the height.
Dimensions: As pictured a 17" X 15" cutting board. The cutting board and legs can be adjusted in size. Height range from 4 to 10 inches.