Rawhide Painted Box, Bag And Pouch, Sioux Style.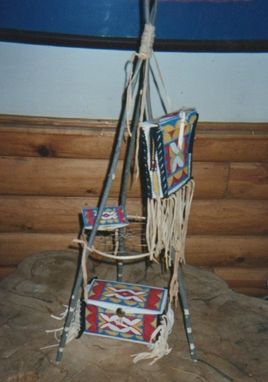 Hand painted rawhide box, bag and pouch, Sioux style.

Matt creates pieces that are culturally appropriate and following as closely as possible the traditional methods.

His sons are enrolled members of the Oglala Sioux tribe and Matt himself was adopted at age 18 into the Dakota tribe and was given the name "White Star Boy", Wicahpi Ska Hoksila. He has vast knowledge of Native American traditional practices that he applies in the creation of his pieces.