Real Hosta Leaves Incorporated Into This Beautiful Art Piece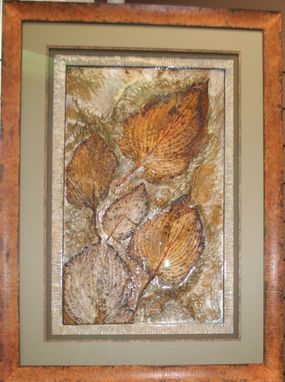 The artist used real Hosta Leaves in this piece, will make any wall in your home look spectacular. The frame just about matches the leaves with a medium olive matt, the goes to Antique Bronze to the Dark Olive. Museum quality glass with UV protection.
Size is 24 5/8 X 34 1/2"