Realist Portrait Pencil Sketch - Fine Art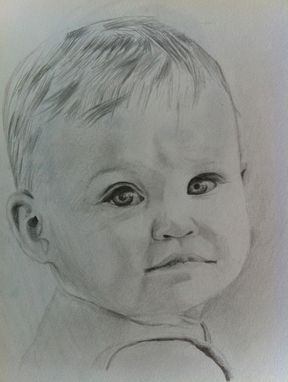 Realistic portrait sketch of a baby in pencil on paper technique.

Juan Pablo Bran is an accomplished fine art painter living in Amsterdam, who offers commission-based drawings and paintings, specialising in the human portrait.

Work is available in oil and charcoal technique and can be created from a photo.

Juan Pablo's art is created in Europe with the techniques from the old masters. It is not a mechanical color-by-color copy of the photograph. It involves composition, color, and brushwork decisions to make it into an actual piece of fine art.

Please see the available images as examples of what is produced.

Prices start at 1000 for a charcoal sketch, and up to 2,500 USD for a realist oil portrait of head and shoulders.