Reclaimed Wood Coffee Table - Rustic Coffee Table, Civil War Era Wood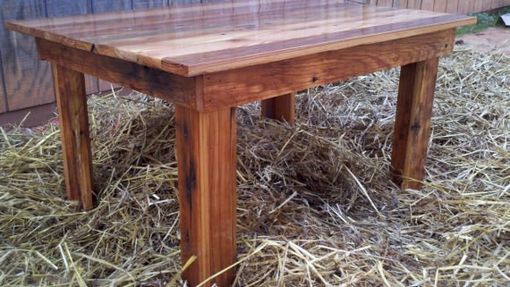 Reclaimed wood coffee table - rustic coffee table, civil war era wood

Civil war wood

This is a handmade reclaimed wood coffee table. It measures 36" wide by 18" tall by 27" deep. This wood came from an old pre-civil war house in Madison Ga, "the town that Sherman refused to burn". I only have about 200ft of this wood and decided to build this awesome coffee tale. Own a piece of history and a wonderful center piece. Please note due to fragile state the legs will not be attached to the table top but I have made a small video to show how easy it is to attach them.

Want something custom built and don't see it listed? Or like one of my items but want a different color or size? Just contact me with the information as I happily accept custom orders! After all, custom woodwork is my specialty!

Be sure to check out my other listings! I specialize in handmade, custom woodworking and upcycling vintage items.