Laminated Wood Coffee Table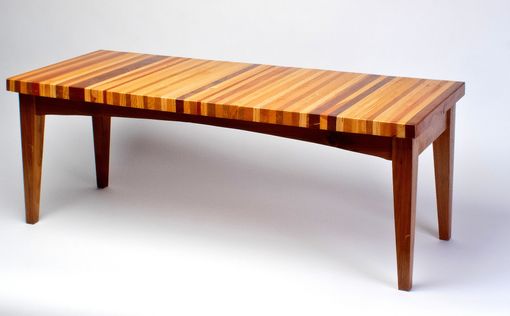 This unique coffee table is made of over 60 different slices of multiple woods laminated to make a single top. Walnut, pine, oak, cherry and lacewood are the solid woods. And there are layers of birch plywood with all of their varied colors and textures. The end pieces are black walnut.

The apron base is made of poplar and pine, stained to a rich mahogany brown. The stretchers follow a graceful curve from one side to the other, which leads your eye to the tapered legs. All told, this gives the base a delicate look while still having the strength needed to support this table.

The entire table is finished with multiple layers of shellac and tung oil. Dimensions are 19.75" deep by 50.5" wide and 18" high The top is 1.5" thick.