Recycled Douglas Fir Kitchen And Dining Room Tables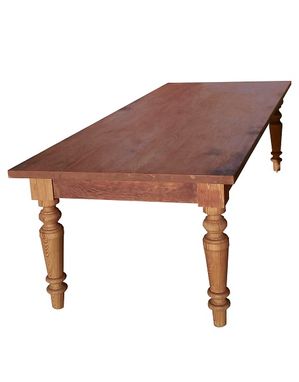 Based upon an Aldo Rossi design, these tables look as good in an Italian farmhouse as in the kitchen of a castle, in a modern home as well as in a historic building.
All wood is oiled with Tung Oil (3x) and gets a final coating of a Tung Oil/White Bees Wax paste. Finishing process alone is about 3 weeks in dry weather.
Table in picture is 42" x 119"