Red Agate Necklace - Sterling Silver Statement Necklace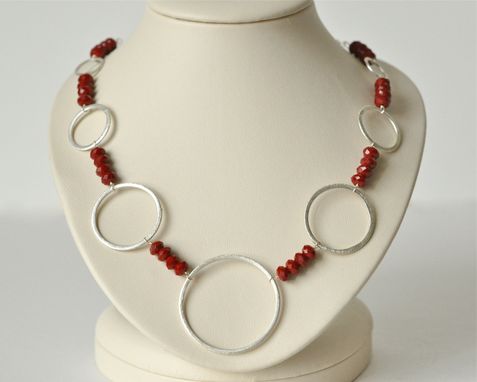 A sequence of silver circles are arranged ascending to the middle and descending towards the back. They are spaced with dark red gemstones in between. It's a bold necklace suited for a confident woman!

Sterling silver circles are set between rows of red Agate beads.

Necklace is 17.5-19'' long.