Silk And Lace Paneled Dress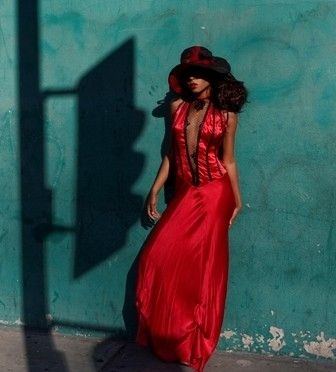 Own the word "sexy" with this tantalizing silk and lace paneled dress. A column of charmeuse silk cut in a low V in front, and bare at the back waist is the ultimate head-turner, intricately cut and shaped to enhance your every curve. A panel of Chantilly Lace gives a glimpse of décolletage, and an ingeniously scooped and draped hemline gives a sexy swing to your walk.

I work with other colors with this dress. If you're ready to bare some skin, then send me your height, bust, waist and hip measurements, along with your desired color for this dress.