Red Cedar Scented - Bookmatched Mirror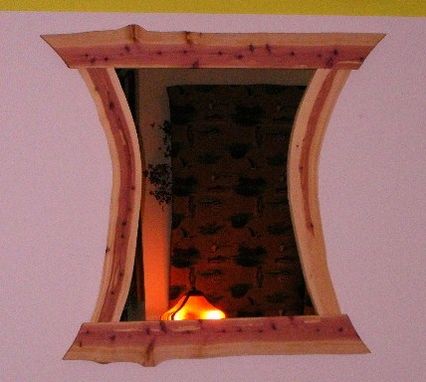 This mirror was sliced from a red cedar branch to form bookmatched stiles and rails. The mirror thickness is 1/4" to avoid distortion. As you gaze at yourself, the scent will bring you to the forest. Truly, one of a kind!
Dimensions: Overall size, 271/4" wide x 253/4" high x 3/4" thick. Proportions are to the golden rectangle.